Instagram for Your Small Business
Scroll, Like, Share, Repeat
Social media has made it so easy to make snap judgments about a company with a single glance. Our lives are at a constant scroll, following, liking, dismissing, all in seconds. But social media can be a huge advantage to your small business, especially Instagram. The trick is to get those thumbs to pause for moment, and want to stop and smell the roses… or at least press a small red heart.
Let's start at the beginning. Think… what's the first thing we do when we introduce ourselves to a new person? Exchange names and create a visual link between the name and the face. When picking a name and photo for your Instagram profile, make your identity stand out! Short and sweet, your name should reflect your business and be instantly recognizable and memorable. Think of it this way… when we get a tune stuck in our head and can't remember the name, what do we do? Google the messy pile of lyrics we remember so somewhere in the depths of the web it will be recognized and pop up immediately. Same with your business… your name should be searchable through Instagram's explore feature. Over punctuating, or being overly vague will make this incredibly difficult. And in this day and age, instant gratification is a must. If it takes more than a minute to find… most likely the endeavor is lost.
Bios are a whole other ballgame. Bios are a great opportunity to quickly explain who you are, what you do, and what your clients can expect. Keep it simple! Instagram is all about the visuals. No one wants to read paragraphs of information on a photo-based platform.
Creating a business profile also allows you to add relevant information like addresses, phone numbers, websites, and business hours, plus keep an eye on post performance and insights. Instagram has it all figured out already… you just have to take advantage of it.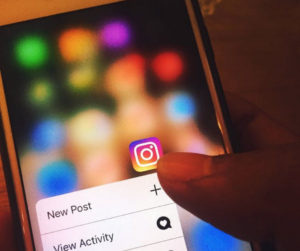 Now, into the heart of it. Literally… the content that will hang on every like, and make that joyous little heart pop up when we please our audience. With Instagram we have a broad and narrow view of our content. When viewers are looking at our grid of photos, we must be sure not to drive them into sensory overload. By using the same filters, or editing apps on our photos, we can streamline our aesthetic and give the eyes something easy to take in.
Let's remember that Instagram isn't all about what we have to offer. It's a give and take, friendship community. If we aren't liking and following back, or acknowledging comments, then how can we expect an active audience? Check out pages that your followers are interested in. Use hashtags that will easily connect them to your page when searching related content. Now you can even "like" a comment! Acknowledgment at the touch of a button.
Instagram changes and adds new features constantly. Avoid overloading followers' feeds by adding disposable but interesting content to your story! Show your face! Talk to your present and future clients!
Make sure to explore your page and others frequently. Write down ways you'd improve other pages and avoid those issues yourself. Keep in touch with your target audience and stay fresh. Change things up like your profile photo and bio, and add new content consistently. Everyone loves a reliable poster!
Most importantly… stay positive! Avoid conflict-causing speech, or negative opinions. Social media is a wonderful outlet for praise, constructive advice, and ideas to get the creative juices flowing. Now get to it!