Social Secrets: Tools You Must Know for Effective Social Media
How do you get effective social media? You are great at what you do. You run your business efficiently and effectively because you know what you're doing, you know your audience, and you've got special skills. So do we. Our specialty is social media outreach. You hire us because you're busy being the boss. You don't have time to worry about how to promote, spread, and analyze your customer outreach every single day. But how do you know you can trust us? We're here to tell you some basic important tools and methods on which we base our service to you.
entrepreneur.com broke it down by speaking with different entrepreneurs and getting their input. First of all, we know how social media works. We are fluent in all different platforms including Instagram, Facebook, Pinterest, LinkedIn, Twitter, YouTube, etc. While you don't have the time to take classes on every one, or sit down and figure out the mechanics of every different platform out there… we do. We also know which platforms are the best to launch and grow your business. Not every company can use every platform. Visually based companies work best with platforms that catch the eye and play to our love of scrolling and watching. Companies that provide service, information, and promote networking, work best with platforms that have already figured out the fastest ways to make friends, share content, and make contact information easy to see and use.
We listen to your customers. We keep an eye on what content your customers are drawn to, and play to their likes. We monitor what kinds of groups they're part of, what kind of other companies they follow, and make sure we are always creating content that will make them stop and think about you.
"'More customers are going to voice their opinion on social media than via email or over the phone,' says Ryan Koechel, VP of Marketing for ABODO." We never miss a call or comment. Your customers like to be heard and acknowledged, even if it's just a nod in their direction that we saw they liked our latest post. "'It's one thing to fill up your social media feed with posts, but it's another thing to actively engage with your audience and turn them into satisfied customers. I see a lot of small business owners posting a couple times a day, thinking that they are doing the right thing when it comes to social media marketing. You can't just post and walk away. If you do that, you are missing prime opportunities to engage with your audience and convert them,' explains Roy Surdej of Peaches Boutique."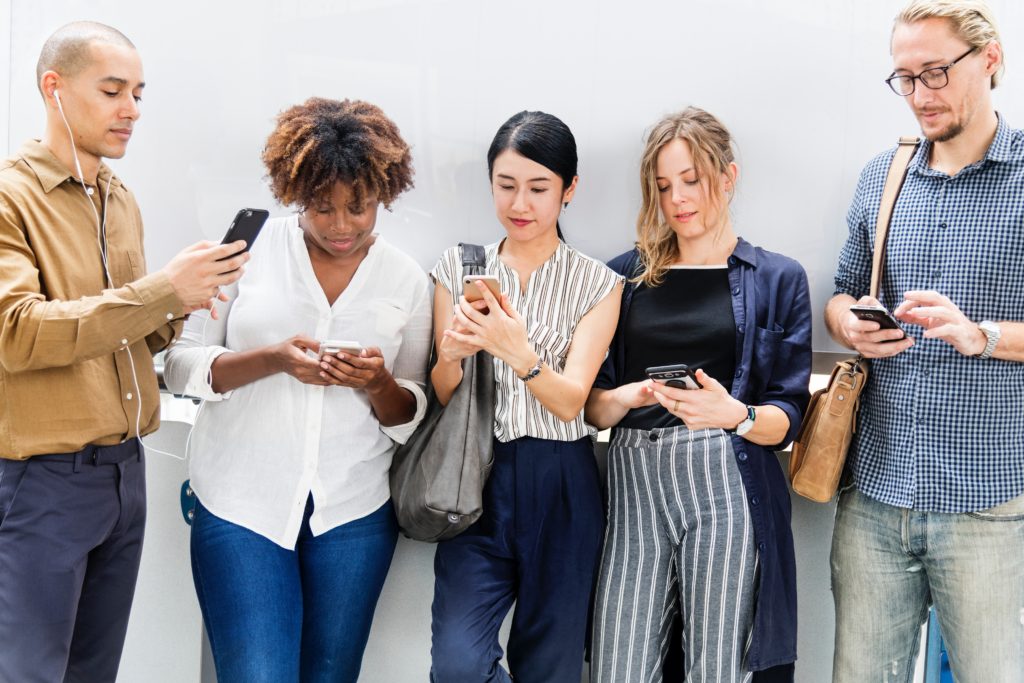 The content we design for you isn't just to be an online presence. It's to create a dialogue. We ask questions, share articles, request feedback, and let them know the different subjects and products you are interested in.
Keeping the line of communication open is key. People are always willing to let you know which aspects of your service could use improvement. If you show them the attention they deserve, they are more likely to talk about, share, and promote your business for you through word of mouth.
"It doesn't matter if you are working with a $10 daily social media budget or six figures. The objective is the same — put your message in front of the correct audience and trigger engagement. In order to do that, you need to track and measure everything." Through different analytics platforms, we track when and how your posts and content are being engaged by your customers. If you're posting at times when your customers aren't online, you wont be reaching them in the most effective way. We are creatures of habit, so we take advantage of the natural patterns your customers show. 
We make sure to look for potential new followers, and create a community of people that need your business, and want to tell others about it.
It's important to hire a professional, like the ones here at VNTech. This is our forte. Social media is a full time job, full of daily tasks, and short and long term goals. Leave the hard work to us, and you can focus on providing your customers with the best services and products you can.
https://www.entrepreneur.com/article/292169